THIS IS NO TOY. Designed by one of New Zealand's best boat builders Paul Stock, the Kitboat 420 is a professional 4.2 metre boat, with components pre-finished to yacht standard. It can carry four people, take oars or a motor and has a flat bottom to suit roof racks or standard trailers.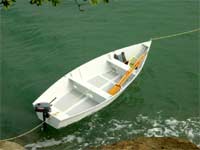 Stock has designed the 420 in BS1088 quality marine grade plywood and with all components pre-cut to exact tolerances, what you get at the end is a beautiful professional looking and seaworthy vessel that you can customise to your own finish.
The Kitboat 420 is designed to work perfectly as a family, fishing or commercial vessel and is extremely easy to assemble. Apart from a standard battery drill/driver and some saw horses, the kit includes everything you'll need to complete the project in just a few days. And all for the low cost of $1,990.
8 June 2004 Update, Kitboat 420 was awarded the New Zealand Boat Show judges special award for design excellence and application, - a new product that uses modern technology to enable people to build their own boats easily and get out on the water.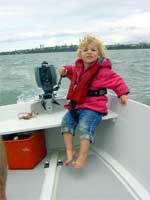 The new release Kitboat 420 4.2m long kit set plywood multi purpose row or motor vessel was launched at 2004 Sanctuary Cove International Boat Show in Australia and at 2004 Auckland Boat Show to an incredible reception. The on stand boatbuilding at each show was very popular and a Kitboat 420 boat was built at each boat show.
The Kitboat 420 is easy, simple and really good fun to make, and the finished product should be undistinguishable from a professionally built boat as all the components are pre finished.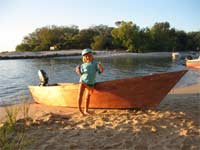 The vessel has 2 special lock together systems that take the guesswork and uncertainty out of the boat building; in fact the process is similar to making a desk or bookshelf (but with better instructions) - all the cutting and fitting is pre done. The vessel is also suitable as a commercial vessel for a variety of uses.
Almost anyone can build the exciting new Kitboat 420, a high quality general purpose useful true kit set boat.
Build it yourself in a long weekend

New systems will be revealed at Sanctuary Cove

Kitboat 420 can be put on a roofrack the "right way up" and has a flat bottom

50 cnc computer cut plywood components require gluing together

Full instructions come with it

Construction is BS 1088 marine grade plywood

Power can range from oars to 8hp, and she can carry 4 people safely

The glue is high strength epoxy glue (provided) and everything you need to build the boat is included (except battery drill and saw horses)

all components are cnc cut to exact tolerances and the finished vessel will be a professional looking product
| | |
| --- | --- |
| | Comes in a flat pack, 2.4 x 1.1 x .1 weight approx 80kg, everything included, except Battery drill and 2 x saw horses. |
| | |
| --- | --- |
| The side and bottom panels are glued using a unique dovetail lock together system that ensures that the panels are aligned correctly. Full instructions are provided. | |
| | |
| --- | --- |
| | The main assemblies are glued in day 1. The bottom panel is assembled and allowed to cure... |
| | |
| --- | --- |
| ...next day, the bulkheads, stern and stem can be set up and glued onto the bottom panel | |
| | |
| --- | --- |
| | The sides are glued on and are aligned initially using special location points (3 per side) and threaded machine screws. The bottom edge of boat sides is glued on |
| | |
| --- | --- |
| The stem and transom are glued and the seats installed to complete the vessel ready to seal/paint. Total time approx 20 hours for 2 people. | |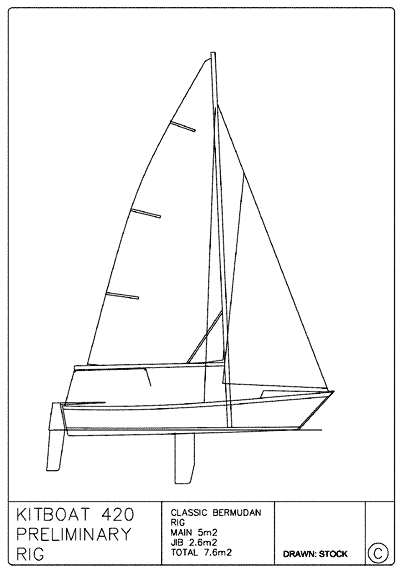 www.stockyachts.co.nz
P.O.Box 47723
Ponsonby
Auckland
New Zealand