The Engine...
I got home without too much fuss. It was so late though, due to several traffic jams, that I left the engine in the car and covered it to keep it "out of sight, out of mind." With the rain coming down steadily all night, the local vermin didn't have a chance to steal it, or my car.
There's an engine lift on the grounds where my shop is, and I lifted her out all by myself.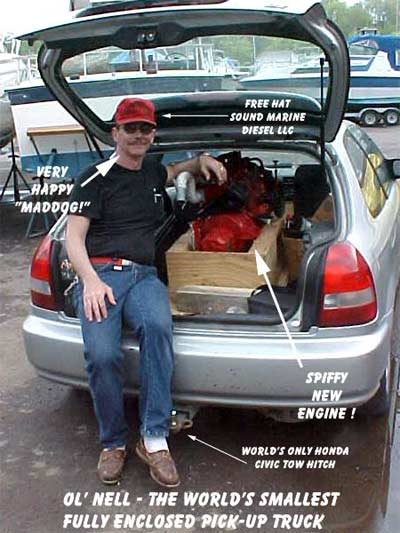 Let me know if you think I should say more about Sunday. I'll be happy to elaborate, but I'm slightly at a loss for words at the moment. (I built the page this morning.)
Here's the start of the new page...
https://nauticalfollies.com/engine.htm
TTYL,
"MD!"
Off to build the gantry...