St. Augustine Sharpie Launch Day
by Mike Smith
Today was the big day for the Sharpie... I only had about 2 hrs time in the water to work with early this morn due to rapidly dropping tides but it was great fun...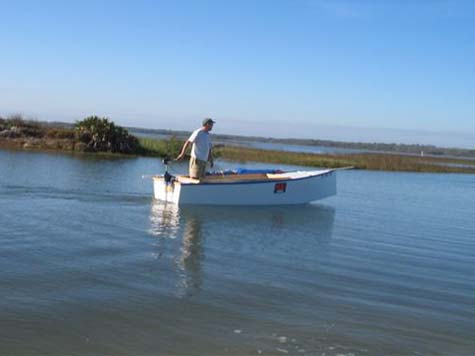 only flew the main today hope to get the jib up next time... this boat is going to be fast...it will outdo my Dory flying full sail with only her main up... now I know first hand what Commodore Munroe meant about Sharpies being fast...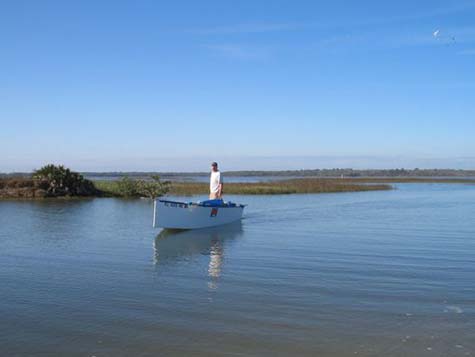 and we did experience a little of the "Sharpie slap" as we motored into the wind in a little chop... it wasn't bad at all tho...

I can't wait till my first shot at full sails, off the wind... this boat will surf like a board... I bet if I made a spinnaker I could get it to plane in the right conditions...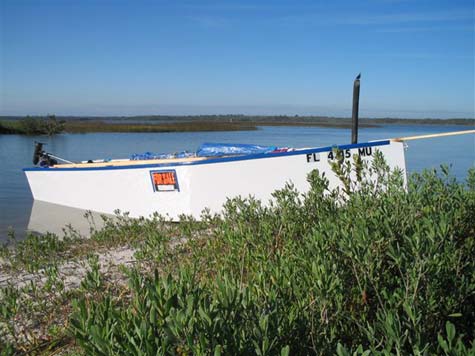 at any rate I will follow up with some floating pics, sorry I don't have them with the sails up yet (I need a camera operator on shore to zoom in) but I do have them with her beached before and after we got underway and with me making a short test ride under power as she was first launched... I wanted to test the hull and see how she sat in the water and rode before I rigged the mast and sail...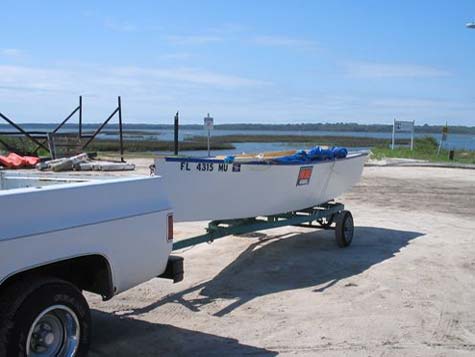 Launch location was the ICW, southern St Johns County Fl...

Let me know what you think if you get a chance... I'm glad to share that with the other fanatics like myself :)

This boat is officially for sale now (look for the ad in Duckworks Classifieds) and I have made another Sharpie design I hope to start on before too long... I'll no doubt document it and send you a story and pics on it too...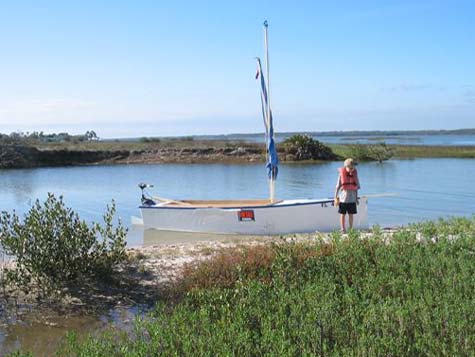 best

Mike Smith
St Augustine Fl